I thought I would do a quick post today amidst all my exam prep and studying to show to you, my lovely readers, my great finds at
ice.com
. The quality and packaging of their merchandise has never disappointed. Nor has their customer service. My sister has had experience in returning a necklace to them that she didn't enjoy, and it was done incredibly quickly and without paying any return shipping. My only qualm with ice.com is the shipping charges to Canada. I just think that $20 shipping to Canada when the item is delivered from Montreal is not necessary. Especially since shipping to the states is much less. Also, they do not ship their watches to Canada, which is a shame because there are some really pretty ones on the site I would have loved to get a hold of. But these are just minor details, and should not be overshadowed by their great jewelery and customer service. Here are some of the fabulous things my sister and I have picked out from ice.com so far!
Torquoise and silver necklace, no longer available :(
4 5/8 Carat Multi-Gemstone Sterling Silver Pendant with Chain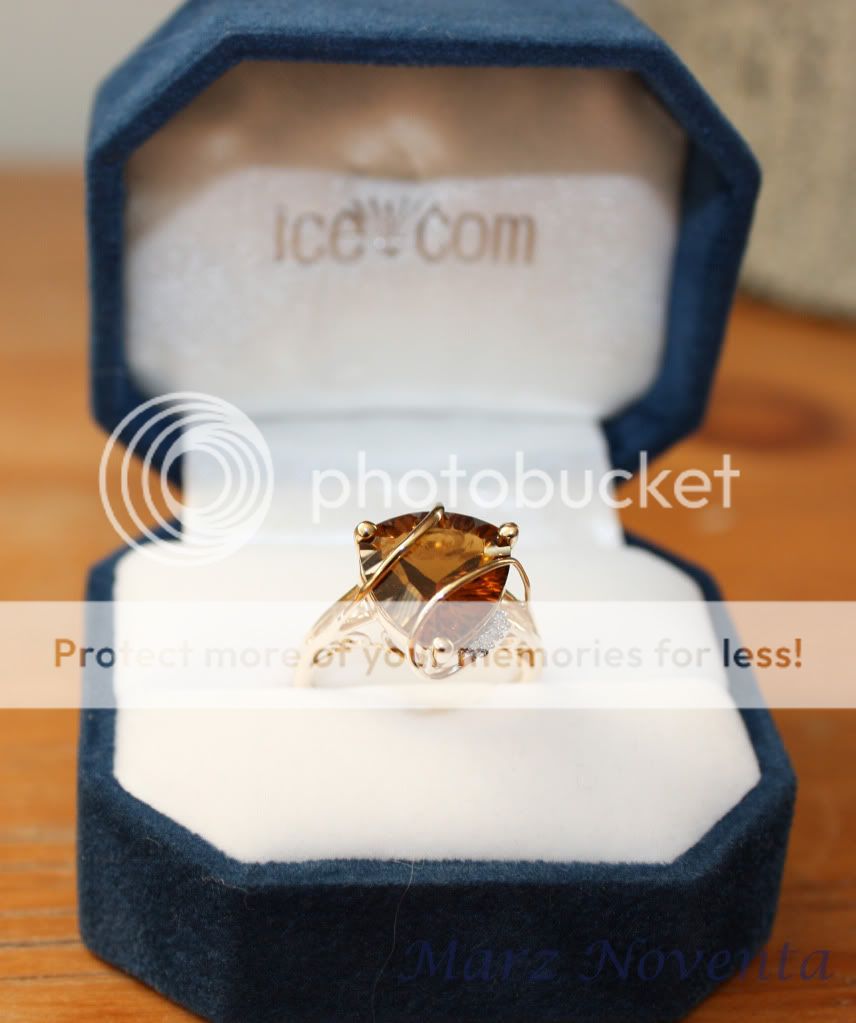 5 Carat Cognac Quartz and Diamond Trillion-Cut 14K Gold Ring
I just noticed there is fur on the box from my cat rubbing against it!

1/7 Carat Diamond 14K Yellow Gold over Sterling Silver Ring Set
And here is my lust list for the holidays. I would love to get my hands on some of these pieces.
What are your jewelery lusts for the holidays ladies? And if you have any other great jewelery sites you would like to recommend to me, please let me know! Hope everyone has a lovely week.